Learn more
Learn more about our Focus Rooms
Our long term experience in the recognition of the needs of our Customers, excellent knowledge of the organisational aspects of focused group interviews have allowed us to adequately arrange the interior and appropriately equip the focus workshop to carry out quality research.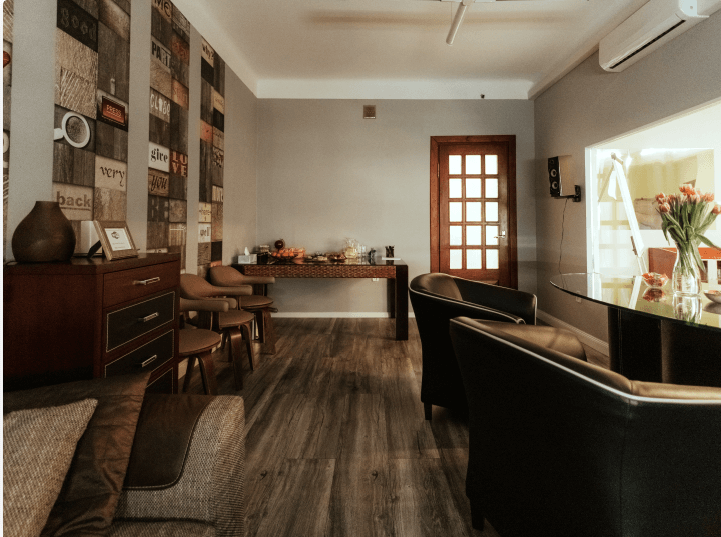 The focus rooms are equipped with a flipchart, TV and a dvd to present research materials and the technical solutions allow for the simultaneous conduction of two FDI/IDI meetings, as well as to connect a simultaneous interpreter, record two language versions and internet transmission of the research.
Our Customers have at their disposal comfortable showrooms with wireless Internet access /WI-FI/ and refreshments which include fruits, cakes, sweets, coffee, tea, water and juices available on both sides of the mirror. We are able to provide sandwiches or hot meals from a nearby restaurant.
Bean bags are available at some locations providing for a comfortable and innovative alternative. Safe and soundproof one way mirror, the functionality of the interiors. luxurious decor, easy access by all means of transport, working with experienced personnel and a pleasant atmosphere are only some of our advantages.
Network of professional focus studios across
the entire Poland
Each location ensures the highest standards of quality and quantity research. Our flexibility together with competence allow us to remain open to innovative solutions and beyond standard research requirements.
The aim of our company is a mutual exchange of experiences in order to improve work quality, as well as emphasising the importance of a link as important as filed work, on which the results and analyses provided to customers are based. The values which we represent are quality and experience. The latter puts us in a position of a consultant, ready to offer advice, on how to translate the theoretical knowledge into practice in the market research process.